Welcome to ZAAZ
(10 mins on the ZAAZ=60 mins in the gym)

"Working out with the ZAAZ whole body vibration machine is awesome and a large percentage of the time may be all that one needs to reach total health, especially when combined with the infrared sauna." (or infrared body contouring suit) Deborah Warner, PHD

"With ZAAZ whole body vibration workouts issues like age, weight and body morphology become non-issues. Many of my patients who may have otherwise been restricted or unable to excercise at all, can benefit from the technology of ZAAZing without the risks posed with lifting heavy weights or compressive impact jogging, safely and effectively in the comfort of their home without the ongoing expense of a trainer, therapist or expensive fitness club. I recommend it as a integral and easy part of any fitness program."
Dr. John Boren, Pres/CEO Lordex Medical
How is ZAAZing the fastest most efficient way to excercise?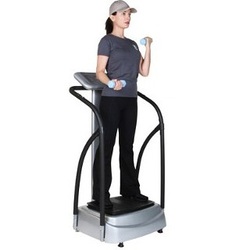 Simple put, Whole Body Vibration is about three things-creating movement, reactions and gravity. The machine itself is perfectly engineered to deliver a high concentration of movement working against gravity and creating natural muscle reactions.

When you stand on the plate of a ZAAZ vibration machine, the plate moves in a see-saw type motion, forcing your body to respond and engaging up to 97% of all your muscle groups at the same time.

Without us even being aware of it, when we are in motion our muscles are always reacting to keep us upright and balanced. ZAAZing creates 20-30 muscle reactions per second through rapid contraction and relaxation.

The Benefits of exercising may include: *increased muscle strength *toning and firming *decreases cellulite *assistance in weight loss *improved coordination *massaged muscles *low impact fitness *flushed toxins * increase metabolism *better sleep *ANTI-AGING *improvement of skin/hair/nails *circulation improvement *relief of stress * osteoporosis relief *released serotonin *released endorphins *stabilization of mood *flushed toxins
---
ZAAZ and Infrared Sauna & Infrared Body Contouring Suit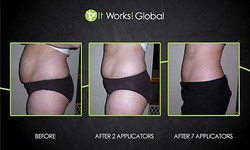 This can be you! These results can be done with diet, infrared technology and the ZAAZ! I have personally seen this occur!
---
ZAAZ and the Anti-Aging aspect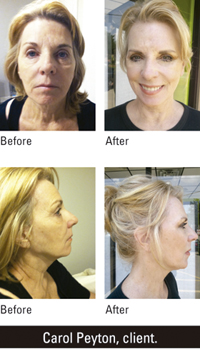 Use the ZAAZ 10 mins in the morning and 10 mins in the evening with Affordable Enhancements monthly facials and you have an "ANTI-AGING" benefit. You will need your own personal ZAAZ to affect these benefits. Call and we will put you in touch with Mike, the wizard of ZAAZ.





---
What can ZAAZING do for you?
Accelerated weight loss, Strength Building, Flexibility, Warming Up and Cooling Down, Low Impact Workouts, Increase Energy, Improve Muscle Strength, Reduce the Visibility of Cellulite and Wrinkles, Improve Relaxation, Eliminate Guilt
"I am sleeping better and have noticed that my lower back feels much better. I lost a few pounds, notice greater toning throughout my body and my clothing fits better." Denise Brown
"I have noticed slimming and toning in my thighs and increased energy levels in only 2 weeks use." Arlene Delgado
Click here for more information
ZAAZ You Tube Video

See the ZAAZ in action, understand the concept and where it came from. A ZAAZ studio could be coming to Littleton!