We are excited about the benefits our Denver area customers are getting by spending some time relaxing in our Infrared Saunas from Rocky Mountain Saunas. Get signed up for a session in our office or to purchase a sauna see our products page for more information.
Infrared Sauna Treatment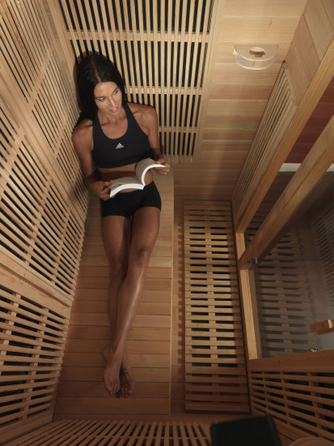 Benefits:

Weight Loss
Detoxify Your Whole Body : The most efficient method to eliminate harmful toxins acids and
heavy metals!!

Pain Relief
Real, lasting relief for Arthritis, Fibromyalgia, Muscle Pain, Carpal Tunnel, Joint Pain.

Stress and Tension Relief
Say - Goodbye" to everyday stress. Say "Hello" to sleep like a baby.
Full Cardiovascular Workout : Helps lower blood pressure and improve circulation.

Skin Rejuvenation
Lines and Wrinkles gently decrease naturally.

​Anti-aging Properties: Diminish Age Spots and Varicose Veins. Speeds healing.
Widely used in Cancer Therapy: Increases production of white blood cells, Killer T-cells, and interferon
---
Have you heard about the far infrared revolution? Its absolutely the smartest, easiest, homeopathic method for perfect health for you and your family. Time tested, proven safe and effective. With so many benefits, how can you go wrong?